Posted under:
Root Canal
Posted on: October 7, 2022
What is a Periodontist?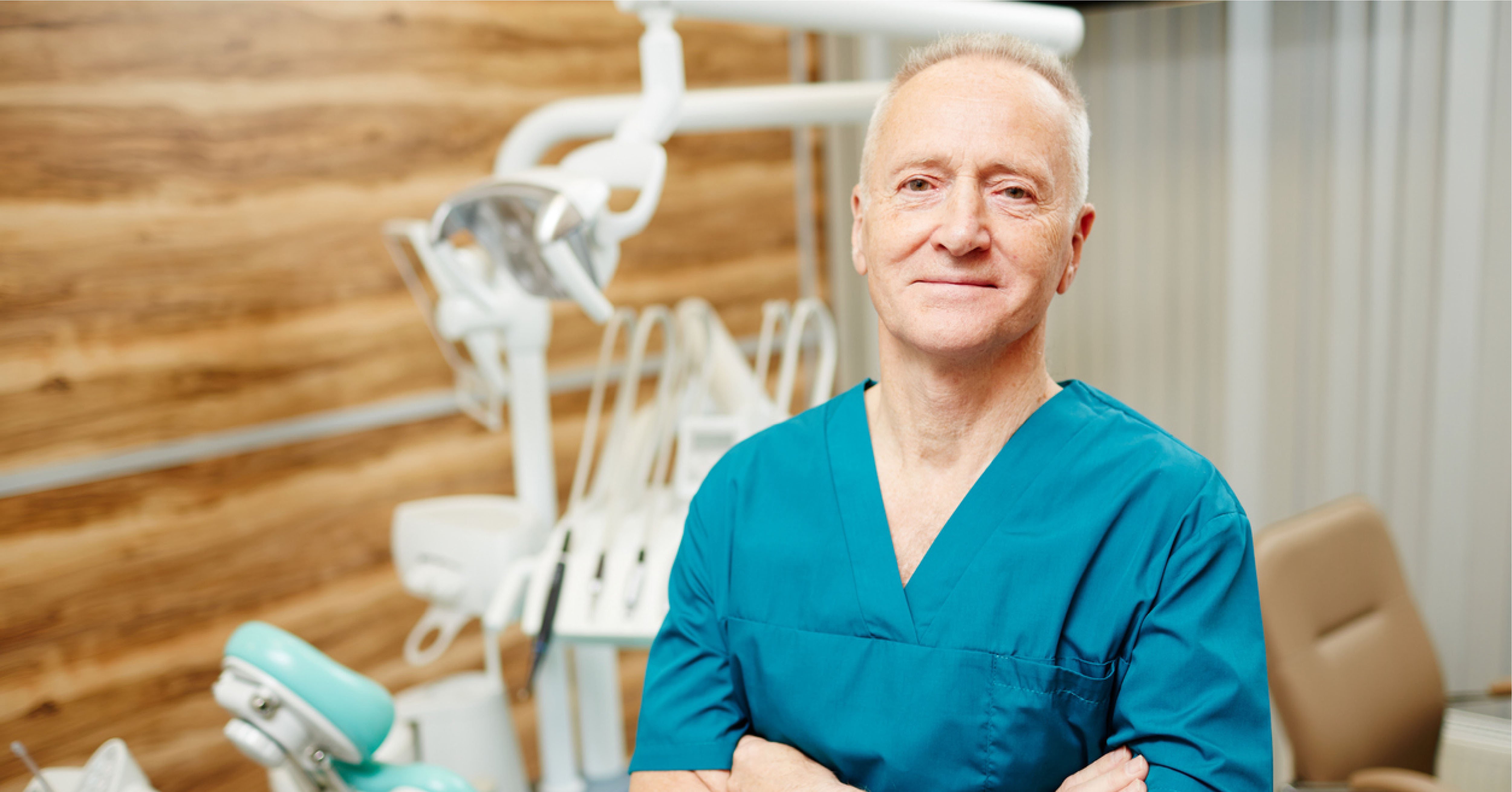 A periodontist is a dentist that focuses on diagnosing and treating diseases of the supporting structures of teeth, primarily the gums. They also place dental implants. The term periodontist comes from two Greek words meaning around the tooth. Periodontal disease goes back many centuries. Hippocrates wrote about the gums separating from the teeth with a foul odor. Fortunately, periodontal disease is better understood and new treatments have evolved. As specialists, periodontists have a number of effective treatment options at their disposal.
Contact us today and schedule an appointment if you would like to see our periodontist in Alpharetta.
How Do Periodontists Differ From General Dentists?
Many people see a periodontist after finding out they that have a complex case of gum disease. Almost all dentists will treat gingivitis, the mildest form of gum disease, as it is easy to treat with a regular dental cleaning and instructions on proper oral hygiene. Fortunately, gingivitis is curable. Dentists may also recommend their patients see a periodontist of their implant placement is difficult or you need bone augmentation before having the implant placed. As the patient, it is always your choice whom you see.
Although general dentists can perform gum disease treatment and place implants, but periodontists are considered specialists. They have to complete a three-year American Dental Association accredited residency program for periodontics. The other main difference is that general dentists treat a broad range of dental issues, such as performing routine exams to filling cavities. A general dentist is like your primary medical care provider who will refer you to a specialist if necessary. Most periodontists don't perform general dental care services, although some may.
At our periodontist's office, we will see you with or without a referral. Please call us today to arrange for an appointment.
When Should I Look for a Periodontist in Alpharetta?
If you need any of these procedures, a periodontist or their staff is the ideal person to perform them.
1. Scaling and Root Planing – Also know as a deep dental cleaning, a scaling and root planing procedure is when the gums are lifted up and the area underneath them is cleaned and the roots are smoothed out so plaque cannot stick to them. This is usually a one to two-hour procedure depending on the infection. Your periodontist may split it up into two appointments. You'll receive a local anesthetic, so the procedure isn't painful. Scaling and root planing is usually the first step in treating advanced gum disease.
2. Periodontal Surgery – There are various surgeries a periodontist can offer, including:
Gum grafting to place healthy gum tissue over places where you have severe gum recession due to periodontal disease
Bone grafts to facilitate implant placement
Removing excess gum tissue to make teeth look longer
Severe periodontal disease is not reversible. Surgery, or at least a deep cleaning, is essential to helping you maintain a healthy mouth. Gum damage and bone loss cannot heal by themselves. Nevertheless, if caught early, gum disease does not mean you'll always need surgery. Your periodontist will always start with the least invasive option.
3. Periodontal Maintenance – You need periodontal maintenance about every three months. This usually involves accessing the pockets to clean out any bacteria that can cause additional damage. Periodontal maintenance is basically a deep cleaning with measuring the depth of the pockets. Your gums may heal quickly, and you won't need a deep cleaning every few months.
4. Implant Placement – Periodontists are experts at implant placement. Optimal results come from expert placement. Sometimes, your dentist will send you to a periodontist for the implant placement and then you'll go back to your dentist for the actual replacement tooth.
What Will Happen During My First Visit to a Periodontist in Alpharetta?
First, your periodontist will want a complete medical and dental history from you. He or she will want to know if you have any conditions, like diabetes or pregnancy, that may affect your treatment. You will also be asked about any medications or supplements you take.
Next, you'll talk about why you've come to the office or were referred by your dentist. You'll have a thorough exam and they will take x-rays. If you visit a periodontist in Alpharetta for gum disease treatment, he or she will determine the extent of your gum disease. They will measure the periodontal pockets (the space between your teeth and gums) to measure the extent of your gum disease.
Once our periodontist in Alpharetta completes the assessment, you'll hear about your options for treatment. You'll also learn how long each will take and the estimated cost of your periodontal treatment. Also, you will learn about how long treatment will take and what you can expect afterward. We are always happy to answer your questions and address any concerns you have.
Why Are Healthy Gums Important?
When you worry about your oral health, if you are like most people, you worry about your teeth. If they look good and don't hurt, you may believe everything is fine. Few people inspect their gums as often as the inspect their teeth.
Your gums, along with the ligaments and bone, are your teeth's foundation. They keep teeth firmly in place. They shouldn't separate from your teeth, as bacteria can enter the space and attack the ligaments and bone. Without treatment, your teeth could become loose, and even fall out or have to be extracted. Also, numerous studies have linked advanced gum disease to to an increased risk of having a heart attack or stroke. Other studies link gum disease to other ailments, such as respiratory diseases and difficulty controlling blood sugar for diabetics.
A periodontist is the best person to guide your gum disease treatment. If you want to talk to a periodontist in Alpharetta, call our office to schedule an appointment today!