Taking Care of Your Braces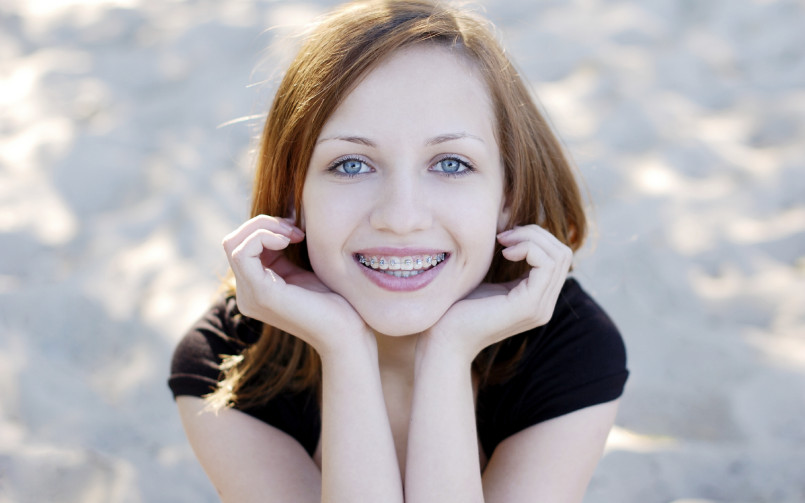 Taking care of your braces can seem rather daunting and tedious. Patients often dread braces and we know why. Braces require special care and maintenance. But North Point Periodontics is here to tell you that is doesn't have to be as difficult as people make it seem.
The biggest threat to braces is food and the bacteria food leaves behind. Cleaning your braces properly is vital to making sure your post braces smile isn't full of cavities and tooth decay.
Brush after every meal. Whether you are at school, work, or just out to eat, take the time to brush your teeth after you have eaten. Invest in a toothbrush that you can take with you wherever you go so that you are prepared.
Use mouthwash. Mouthwash does not replace brushing however it is a great supplement to brushing. Mouthwash will help break up bacteria and food particles that your toothbrush might have missed.
Floss Daily. Braces can make it pretty difficult to floss, but it is super important to the health of your teeth. Use dental threader's or needles to help thread the floss through your braces.
Avoid "forbidden" foods. No food is actually forbidden while you are wearing braces, however there are some foods that are best to avoid. Foods that are chewy, candy, and foods with skin or seeds like popcorn should be saved for the day your braces come off. Just think of how great a reward that would be!
Ask your dentist for a fluoride treatment. Fluoride, specifically varnish fluoride is your secret weapon to fight off cavities. It can strengthen the tooth around and under those hard to reach places. Call North Point Periodontics to find out more information.