Stay Hydrated to Prevent Gum Disease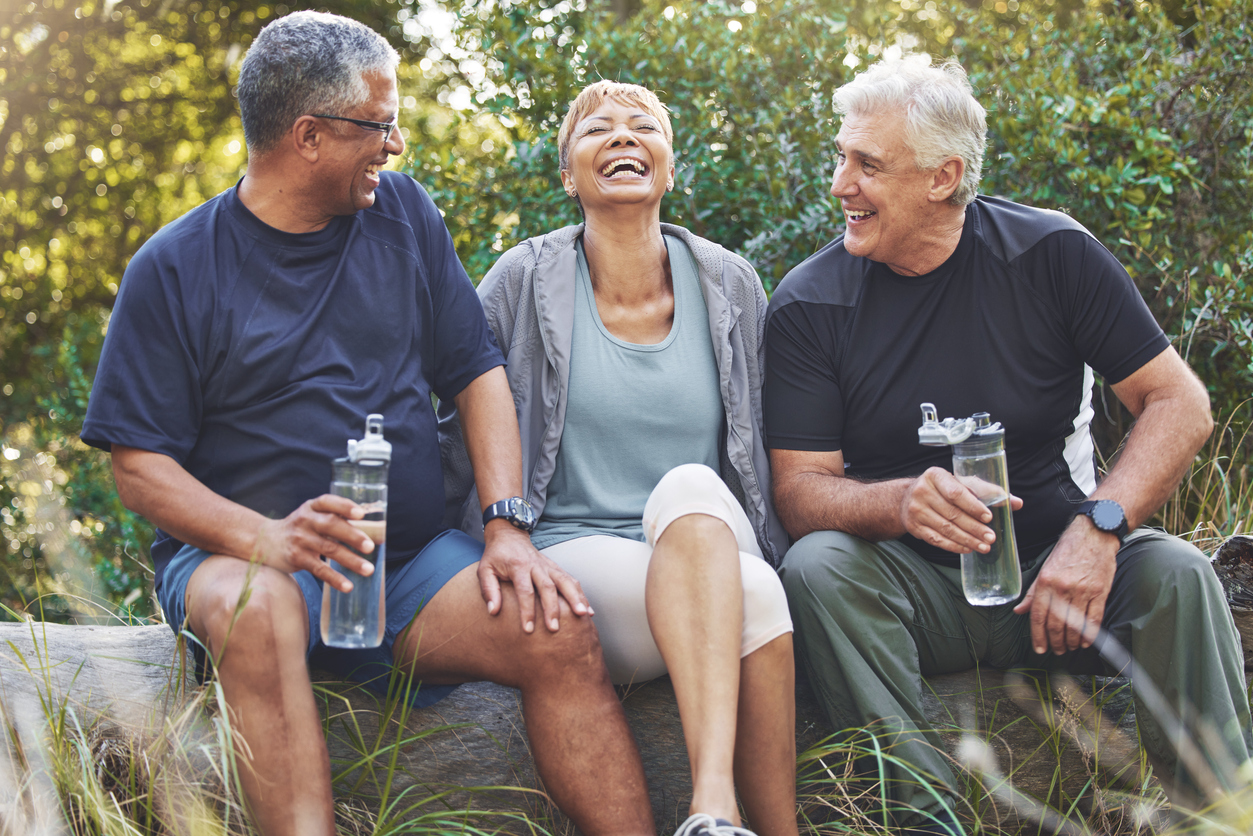 Staying healthy takes more than just eating right and exercising, although those are critical components of your overall well-being. As your Alpharetta periodontist will affirm, keeping your body hydrated is also key to good health and to preventing gum disease. Hydration is as simple as drinking plenty of water throughout the day. Plain water helps keep your mouth clean too, preventing and managing gum disease. At North Point Periodontics in Alpharetta, you can get more great tips for keeping your teeth, gums, and body healthy.
What Are the Symptoms of Gum Disease?
Almost half of all Americans over 30 years old have gum disease or periodontal disease, according the Centers for Disease Control and Prevention. Bacterial infection is at the root of this pervasive problem. It causes chronic inflammation of the soft tissues of the mouth.
Periodontal disease first appears as gingivitis, which incites painful swelling and inflammation of the soft tissue around your teeth. As it progresses, the condition may cause bleeding and tooth loss. In fact, gum disease is the primary cause of tooth loss in adults worldwide.
If left untreated, gingivitis develops into periodontitis. This severe condition results in receding gums, bone loss, and tooth loss. It often causes bad breath as well.
Some of the contributing factors to gum disease include:
Inadequate hydration
Lack of good oral hygiene
Use of tobacco
Diabetes
Genetics
Can You Treat Gum Disease?
Gum disease can be treated. However, there is no reason for allowing periodontal disease to progress to this point. With vigilant oral hygiene, healthy hydration, good nutrition and the help of your Alpharetta periodontist, prevention, treatment and recovery are possible.
How Water Helps Prevent Gum Disease
When you take a drink of water, it washes over your teeth and gums on its way to your stomach. This helps rinse away the bacteria that causes gum disease. You get twice the health benefits when you drink this natural cleanser because it hydrates the rest of your body too.
Without adequate hydration, you are leaving yourself open to a variety of health issues. Your mouth, in particular, may suffer. According to study results from the Journal of Clinical Periodontology, dehydration and a dry mouth create a prime environment for gum disease to develop and grow.
Hydration and Oral Health
When you don't supply your body with adequate hydration, you not only raise your risk for gum disease, but you will likely experience other oral health effects too. The lack of hydration affects the amount of saliva in your mouth. This reduces your natural ability to fight damaging bacteria and its negative effects. Saliva also neutralizes the acids in the mouth that can cause tooth decay. In addition, it helps cleanse your teeth of stray food particles.
When you stay sufficiently hydrated, though, your saliva glands maintain their production to normal levels. The saliva keeps your mouth moist and helps flush away acid and bacteria, the two main ingredients in plaque. Plaque is a destructive substance that damages your tooth enamel and contributes to gum disease.
Tips for Hydration and Healthy Gums
How much water is enough to stay hydrated? If you drink 90 ounces of water per day, or about 11 cups, you will likely exceed your daily requirement. If you exercise or the weather is hot, causing excess perspiration, you should add more water to your daily intake.
While water is the healthiest choice for hydration, alternatives like sparkling water and herbal tea help meet your hydration needs as well. Juicy fruits and vegetables also contribute to healthy hydration. On average, they should supply for about 20 percent of your daily liquid quota.
When you need to increase hydration, keep these additional tips in mind:
Until you are used to drinking enough water, take a filled water bottle with you throughout the day, and set a timer to remind yourself to hydrate.
Eat a healthy diet that provides plenty of vitamins and minerals. This helps prevent gum disease too.
Limit the amount of sugary and/or acidic drinks you consume to promote better oral and overall health.
Avoid alcohol.
Visit your periodontist at North Point Periodontics regularly for additional guidance about hydration and preventing gum disease.
Hydration Is a Key Component of Oral Health
Get proactive with your oral health by following the easy tips above. Be sure to prioritize hydration. These practices will help you lower your risk for gum disease and promote better health overall. Get in touch with your Alpharetta periodontist when it's time to make your next appointment for preventing and treating gum disease. We look forward to seeing you.