Posted under:
General
Posted on: December 2, 2014
Oh No! I forgot my toothbrush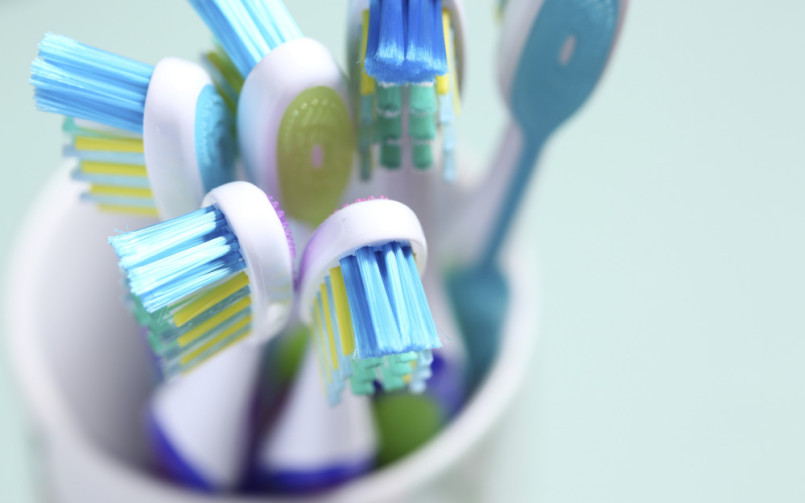 Almost all of us and experienced that dread filled moment when you realize you left your toothbrush at home while packing. It's okay – its normal to forget things once and a while! But now what should you do?
I have my toothpaste but no brush! It's common to have only forgotten your toothbrush but still grab your toothpaste. This is the most ideal scenario. If this is the case find a paper towel – preferably the thickest you can find – and wrap it around your finger. Damp the towel and apply the toothpaste. Using your finger as a makeshift brush, start to scrap the plaque off of each tooth. Feel free to replace the towel and reapply toothpaste as needed.
Oh no… I forgot my toothpaste too! Don't fret there is still hope! Be sure to wash your hands thoroughly since you will need a clean, wet finger. Use that finer to wipe each tooth from the gum down to remove plaque. When you change from tooth to tooth be sure to rinse your finger to help avoid spreading bacteria. You can also use a slightly dampened paper towel to help wipe away any excess. Rinse your mouth with water to help reassure that all the lose particles are gone.
Create your own toothpaste. Saltwater has antibacterial qualities so if you have access to water and toothpaste you can make toothpaste alternative. Mixing two teaspoons of salt with eight ounces of warm water can be used as toothpaste for the paper towel method. The saltwater can also be a great option for rinsing afterwards to make your whole mouth feel cleaner.
If you're worried about bad breath be sure to keep hydrated since a moist mouth will help. Avoid food with strong odors like onions and try to munch on fruits and veggies.