Posted under:
General
Posted on: April 27, 2015
Office Oral Health Care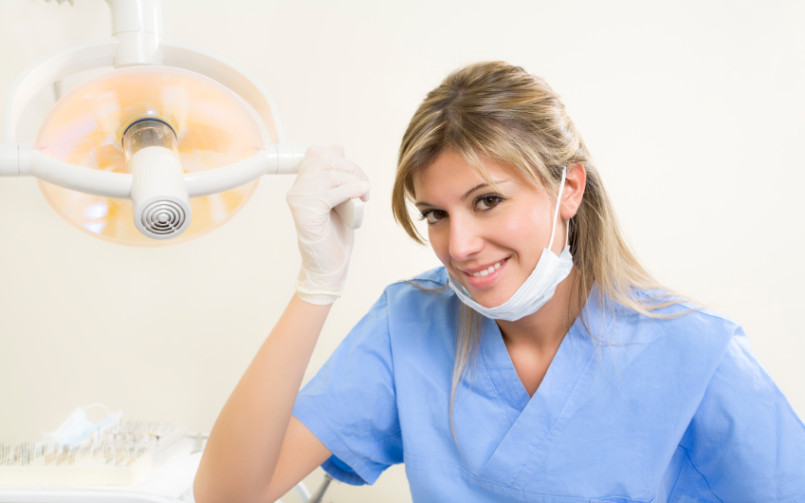 If you work in an office, you are probably making your teeth fight a hard battle to stay healthy. Between the sugary snacks co-workers bring in for everyone and the very necessary coffee breaks, there is a lot that can harm your teeth.
North Point Periodontics has made a list of a few ways to help you avoid some dental pitfalls.
Problem: Free sugary sweets in the office
Solution: Make a rule for you to avoid these sweets. If there is a particular spot in your office where these foods can be found, make a rule not to eat off that table. That way you can occasionally enjoy a sweet treat if the snacks show up somewhere else.
Problem: Coffee (and other dark substances).
Solution: Most of us start the day off with a nice hot cup of joe or some other type of caffeinated drink, and when it's busy it's not uncommon for you to throw back a few more cups during a particularly busy day. Although coffee and tea have a great way of keeping us awake, they do have their drawbacks. They both offer the potential of stained teeth as well as sugar (if you are one that enjoys their drinks on the sweeter side). Both situations can be remedied to a point. Washing your mouth with water between sips or after you have finished your drink can help tremendously. The water will clean the dark off of your teeth and prevent sugar from building up between your teeth.
Problem: Eating at your desk.
Solution: You may not realize it, but eating at your desk can cause a big potential for bacterial growth. This can affect both your oral and overall health. Try eating you lunch out a couple times a week or even utilize the break room your office provides. If you must eat at your desk then be sure to sanitize and clean your desk before and after eating.
Problem: Vending machine food.
Solution: If you tend to visit the vending machine often for a quick meal, tray and pick something that is low in sugar and salts. For example, unsalted nuts, are tasty, healthy, quick, and won't give you the sense of crashing after a sugar rush.