Posted under:
Root Canal
Posted on: January 27, 2023
Medical Conditions That Can Be Linked to Gum Disease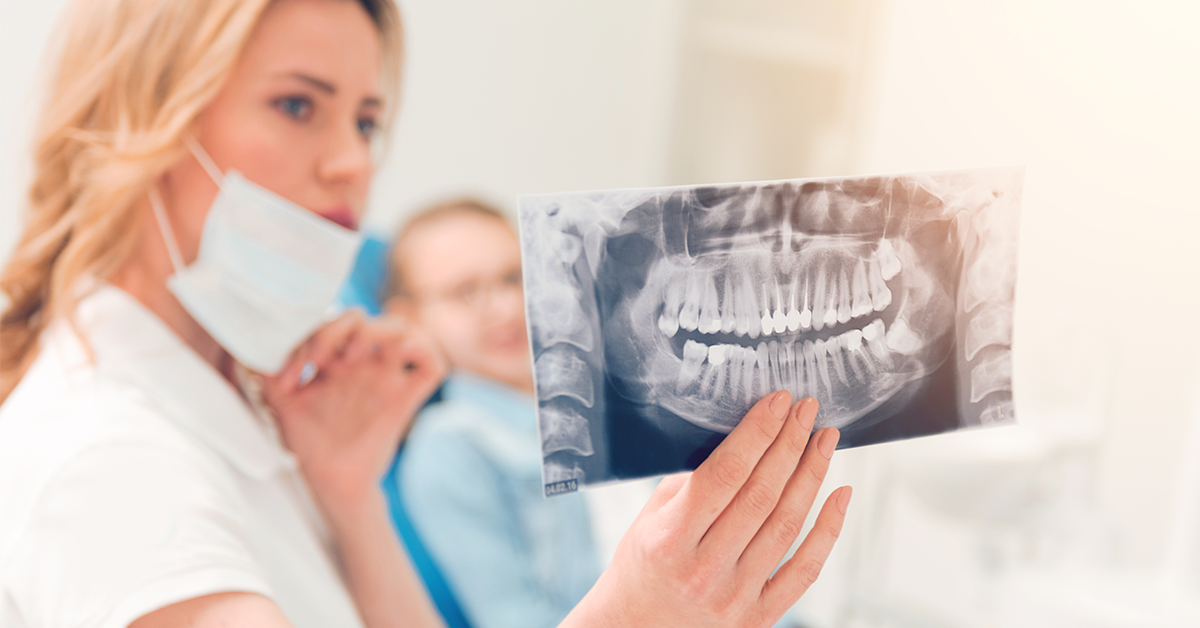 Maintaining your oral health is the key to maintaining your overall physical health. This is because the condition of your mouth can have an impact on your entire body. Are you aware that gum disease (also referred to as periodontal disease) can cause several different kinds of illnesses and chronic health conditions? Gum disease has been directly linked to medical conditions like diabetes, heart disease, lung infections, and respiratory diseases. To learn how you can take care of your gums and your overall oral health, you should see a periodontist in Alpharetta. You can also learn more about what you need to know about the health conditions that have been linked to gum disease by reading this informative guide.
Lung Infections and Respiratory Diseases
The mouth is considered to be a gateway to the body. Once you understand that, it makes it easier to understand why there is a link between lung infections, respiratory diseases, and periodontal disease. Recent studies indicate that the type of bacteria associated with gum disease can be aspirated into your lungs, contributing to infections and diseases like pneumonia. The overall function of your lungs is also affected by periodontal disease. Research has shown that there is a strong relationship between periodontitis (advanced gum disease) and the reduction in function in the lungs. Gum disease can cause the tubes that carry air to become inflamed, which results in a reduction in size and a restriction of airflow. People with gum disease can also have worse symptoms when they do develop pneumonia, bronchitis or emphysema.
Heart Disease
Did you know that the mouth and the heart are closely linked? Since gum disease travels throughout your body, it can trigger inflammation of the vessels of the heart, as well as infection within the heart's valves. Simply put, inflammation is the body's response to irritants or pathogens. It is a type of protective mechanism for the body. However, if inflammation occurs for a long period of time, it damages tissues and organs within your body.
This applies to the cardiovascular system too. The bacteria residing inside of your mouth when you have gum disease crosses into the bloodstream, enters the heart, and causes infection within the valves of your heart.
Inflammation of the heart that is caused via periodontal disease is extra concerning when you have a pre-existing cardiovascular disease that can become worse because of your gum disease. People who have artificial heart valves need to be extra cautious with their oral health care. If you are in need of any type of dental procedure to treat periodontal disease or for any other type of dental work, you may need to take antibiotics before your procedure takes place. A periodontist in Alpharetta may need to work together with your cardiologist to decide if your heart disease or other related conditions make it necessary for these types of precautions to be taken.
Diabetes
Diabetes is another type of medical condition that is closely linked to periodontal disease. Diabetes is a disease that is diagnosed when the body can't properly regulate its blood sugar and create insulin correctly. Patients who have diabetes are more likely to be diagnosed with periodontal disease than those who don't have diabetes. In fact, gum disease is typically considered to be a complication of diabetes. Failing to control your diabetes leads to high blood sugar levels, which in turn promotes the growth of the type of bacteria that leads to periodontal disease. In addition to this, infections caused by untreated gum disease increase blood sugar levels and make it difficult to manage diabetes.
If you have diabetes, you can work together with a regular dentist and a periodontist to ensure that your teeth and gums remain healthy. In addition to this, you should be vigilant about controlling your blood sugar levels and receiving regular dental checkups so that your risks of developing gum disease are lowered. This also ensures that your overall dental health stays in great shape. You should also be sure to develop an excellent dental hygiene routine to follow at home.
Autoimmune Disease
Periodontal disease and gum inflammation are also linked to many different autoimmune disorders. These disorders include Crohn's disease, lupus and rheumatoid arthritis. Since many of the treatments utilized for autoimmune diseases suppress a person's immune system, it can lead a patient to becoming more vulnerable to the development of gum disease, as well as make it more difficult for the body to fight off the infection.
Interestingly enough, some research indicates that patients who have an excessive amount of plaque and gum disease may be at an increased risk of being diagnosed with an autoimmune disease in the future. As researchers discover more about the mouth and its close connection to the rest of your body, it's an excellent reminder of how imperative it is that you take good care of your oral health.
Preventing Gum Disease
Fortunately, preventing and treating periodontal disease is a pretty straightforward process. No matter what kind of medical conditions you have or don't have, you should always have regular professional dental cleanings be a part of your long-term preventative oral health care routine. In addition to this, you should also establish a good oral health routine at home that consists of brushing and flossing at least two times a day. You should also be scheduling regular checkups with your dentist every six months so that your dentist can examine and clean your teeth, mouth, and gums.
If you have symptoms such as red, swollen or tender gums, bleeding while you brush or floss or have receding gums, please book an appointment with North Point Periodontics, your periodontist in Alpharetta as soon as possible. These symptoms of gum disease can be properly managed after you have seen your periodontist, which will reduce your risk of complications with any other medical conditions that you have.