Posted under:
Root Canal
Posted on: August 29, 2022
Gum Care Is Important for Your Overall Health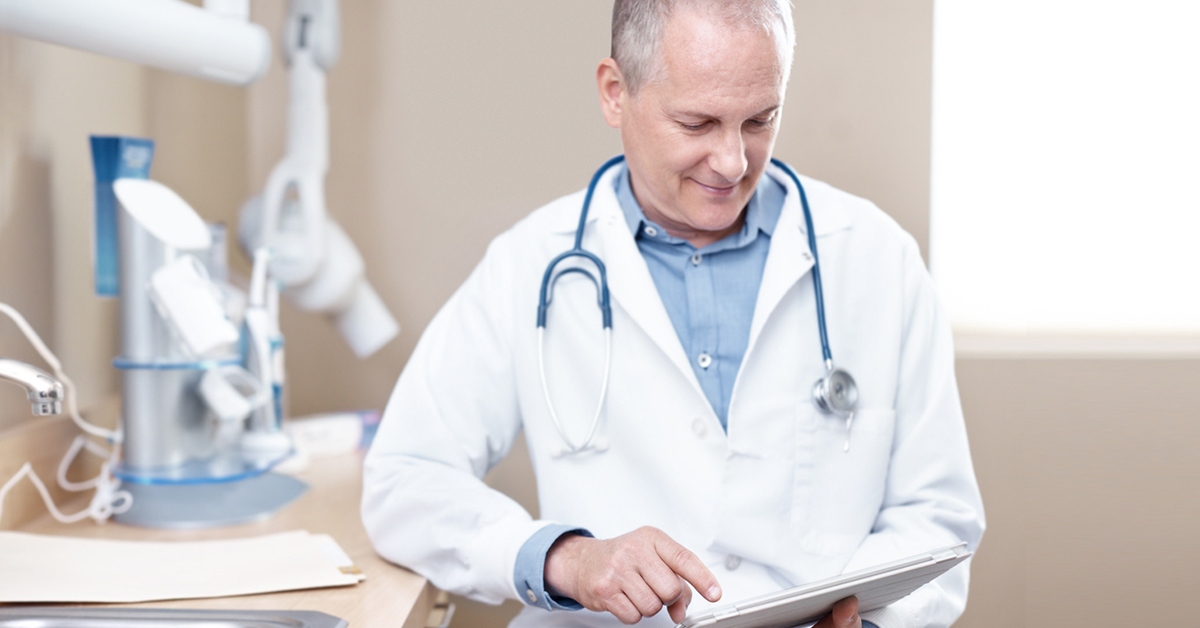 September is National Gum Care Month. At our periodontist's office in Alpharetta, we are excited to show people how to care for their gums, as we as understand gum disease. Periodontists across the country are doing the same thing, as gum health is so important. Gum health affects your overall health, plus it is the leading cause of tooth loss in people over age 35. The infection and inflammation periodontal disease causes can also increase a person's risk of developing cardiovascular disease, such as a heart attack or a stroke. Periodontitis is also associated with negative pregnancy outcomes in women, including low birth weight and premature births.
Periodontists are gum specialists who focus on the tissues that support the teeth, including the gums. bone and ligaments. Periodontists are dentists who have additional training in these areas. Many dentists will refer you to a periodontist if you have an advanced case of gum disease. You can count on ours to prevent, diagnose, and treat any gum issue you may have. Periodontists also place implants, then referring the patient back to their dentist for the crown. Losing teeth as you age is not inevitable as you age. Call our office today if you have questions about your gum health.
What Should I Know About Gum Disease?
It starts out as gingivitis, the mildest form of the disease. Gingivitis is reversible, but if you don't get it treated, it may progress to periodontitis. Nevertheless, everyone with advanced gum disease had gingivitis first. You can help prevent gum disease by brushing correctly and flossing every day. This keeps plaque from hardening close to your gumline. Also, regular professional teeth cleanings every six months are essential.
How Can I Recognize Gum Disease?
The mildest form of gum disease is gingivitis. If you notice these symptoms, it's not too late to reverse the disease. The symptoms include:
1. Puffy, sensitive gums
2. Bright red gums
3. Gums that bleed when you brush your teeth
Normally, your dentist will notice the signs during your regular six-month exam, or the dental hygienist will during your teeth cleaning, if you don't notice them first. About 75% of Americans will develop gingivitis in their lifetime. It's a very common disease, but in its mildest form, it can clear up on its own in a few weeks. Some people just buy an antibacterial mouthwash with the ADA Seal of Acceptance it it that is designed to fight gingivitis.
If you get treatment, which consists of a dental cleaning and instructions on a better oral hygiene routine, you can stop gum disease in its tracks. If you notice the following signs, call our office right away:
1. Unusual bad breath or a foul taste in your mouth
2. Receding gums
3. Pocket of visible pus between teeth at the gum line
4. Gums separating from teeth
5. Loose teeth
6. It hurts to chew or your teeth don't fit together properly
Our periodontist in Alpharetta can help. Call us immediately.
What Treatments are Available for Gum Disease?
Our periodontist in Alpharetta will suggest the best treatment plan for you, depending on the severity of your gum disease. Periodontal therapy includes both surgical and non-surgical techniques to restore health to the tissues that support the teeth (gums and bone) and prevent tooth loss. It may include:
1. A Deep Dental Cleaning – Also known as scaling and root planing, this is where our periodontist removes plaque and tartar above and below your gumlime. You'll receive a local anesthetic, so the procedure will not hurt. Your tooth roots will be smoothed out, so your gums can easily reattach to them. It's best if you eat a soft diet for two to three days afterward and avoid spicy foods and smoking.
2. Surgery – Surgery can remove infected tissue below the gumline to promote healing. It's often called flap surgery, as your periodontist will cut a small flap in your gum tissue to remove the infected tissue. Once the area is clean, the flap is closed with stitches. Your periodontist will recommend this procedure if he or she feels your bone and ligaments are in jeopardy.
3. Jaw Preservation Treatment – If possible. your periodontist will work to preserve your bone that holds your teeth in place. There are protein-based gels that can help heal hard and soft tissues in the mouth.
4. Bone Grafts – In severe cases. your periodontist will suggest bone grafts with either real or artificial bone material, to facilitate dental implants. First, your dental provider will numb the area with local anesthetic. Next, they'll create a small incision in your gums. Gum tissue is moved back slightly so that the jawbone is visible. After cleaning and disinfecting the area, your dentist adds bone grafting material to repair the defect. In many cases, the bone graft is covered with a membrane for additional protection. Finally, the gum tissue is repositioned, and the incision is closed with stitches.
Treatment for gum disease is essential to keeping your teeth and your gums healthy. Your periodontist in Alpharetta can determine the best way for you to reach these goals based on how advanced your gum disease is. We urge you to schedule your appointment today if you're having any issues with your gums. We have a warm, welcoming office where your comfort is our priority. Celebrate is National Gum Care Month by getting the treatment you need.