Effective Dental Treatment for Advanced Gum Disease in Alpharetta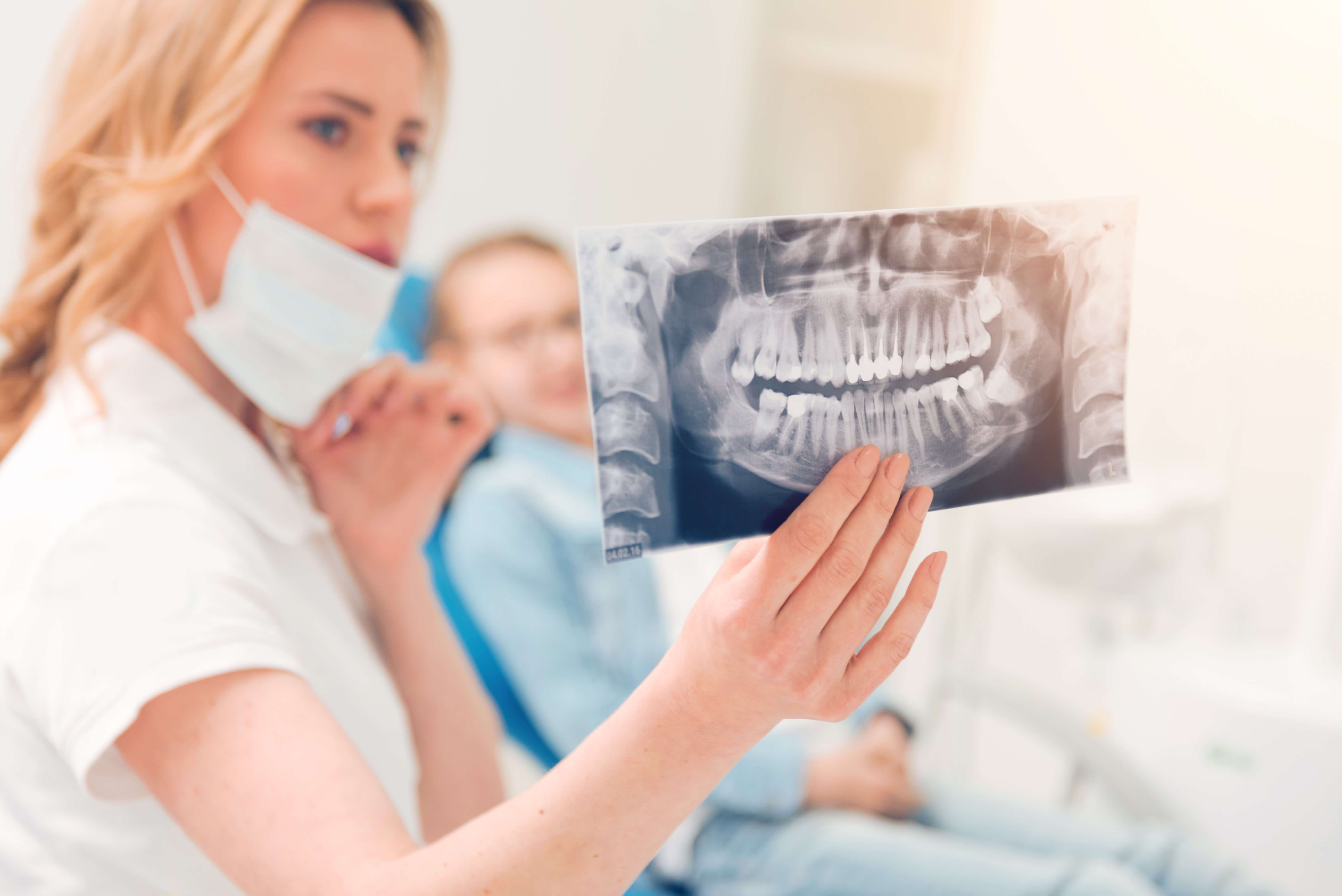 Many people deal with advanced gum disease. You may be suffering from this condition, also known as periodontal disease. The problem stems from plaque and tartar that accumulate in the mouth. Plaque and tartar are irritating and cause inflammation. Over time, damage to your mouth can develop. Your teeth may lose their support, and pockets can form between your teeth and gums. Your teeth may loosen or even fall out.
Perhaps you've tried periodontal treatment before but you're still struggling with this issue. It's time to see the professionals at North Point Periodontics in Alpharetta. The sooner you pursue a diagnosis and begin treatment, the more effective your tooth and gum care will be. We can manage your current periodontitis symptoms and stop the condition from getting worse. Our treatment options include scaling and root planing as well as antibiotics and plasma therapy. We offer regenerative therapies to restore your smile too.
Periodontal Scaling and Root Planing Services
If you have gum disease, the twin procedures of tooth scaling and root planing may help. These deep-cleaning services can tackle the plaque and tartar that have taken hold above and below your gum line. Getting a scaling and root planing treatment can be effective at keeping advanced gum disease at bay or stopping its progression. For your comfort, the periodontist may give you a local anesthetic before beginning the cleaning process.
Scaling and root planing offer several benefits. The space between your teeth and your gums may reduce in size. That, in turn, will limit the amount of space for bacteria to accumulate. This treatment can also address the dark spots that may be harboring bacteria near the roots of your teeth. In addition, root planing creates smoother surfaces for the roots of your teeth. Bacteria don't cling as well to smooth roots, so a new round of plaque won't form as easily.
Periodontal Treatment with Antibiotic Therapy
Antibiotic medications may be recommended by your periodontist in Alpharetta for your gum disease. Like many patients with periodontal disease, you may have developed gaps between the teeth and the gums. Those pockets can harbor bacteria that cause infections and advance the disease. Targeting the bacteria can be an effective strategy for reducing your gum inflammation and keeping the condition from getting worse. You may take antibiotic pills for this, but antibiotic mouthwashes are often the best option. That's because an oral wash can get into the nooks and crannies of your mouth to target the spots where bacteria are hiding.
Regenerative Therapies for Advanced Gum Disease
You may benefit from a grafting procedure that works to regenerate some of your natural oral structures. Whether your periodontist recommends bone grafts or soft tissue grafts, the goal will be to restore support for your teeth. Our periodontal team will collect tissue from your mouth or elsewhere in your body to complete this restorative procedure.
For a bone graft, a small piece of bone is moved from another part of the body to the area affected by gum disease. Placing this bit of bone can encourage your body to produce new bone tissue in this area. That can strengthen your jaw and support your teeth.
Soft tissue grafts often move tissue from your palate to your gums. If your gums have receded, this therapy can bring them back to their natural position. This isn't just for appearance. It can help fill the pockets between your gums and teeth so that you'll have less space for bacteria to congregate.
Periodontal Plasma Therapy
Platelet-rich plasma therapy is a periodontal treatment that delivers a dose of platelet-rich blood to your gums. Performed in three steps, this procedure helps reduce the gaps between the teeth and the gums. That can help stop advanced gum disease from becoming worse.
Periodontal disease can be serious. If you don't address the problem, you may end up with tooth loss. Fortunately, there are effective treatments that can help. The sooner you see a periodontist, the sooner you can get a diagnosis and a treatment plan. Your periodontal team will work to keep your gum disease from getting worse and, ultimately, save your teeth.
Scaling and root planing, antibiotics, regenerative therapies, and plasma therapy may be useful in your periodontal treatment journey. Your periodontist will provide personalized recommendations depending on your overall health and the status of your mouth. You can count on the dental professionals at North Point Periodontics to create a treatment plan that keeps your individual needs in mind. Early intervention can make all the difference in gum disease treatment, so now is the time to visit your periodontist in Alpharetta. Contact our office to get started today.